At Hernandez and Schapiro, Inc. – Attorneys At Law, we offer legal representation in a number of different areas of the law for our clients in southern California. Our practice areas include personal injury (car accidents, motorcycle accidents, truck accidents, third-party workplace accidents, slip and fall accidents and other premises liability cases, and product liability matters), workers' compensation, and Chapter 7 bankruptcy.
Personal Injury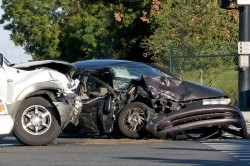 Under California law, when an individual is seriously injured due to the carelessness or recklessness of another person or party, they have the right to take legal action to recover financial damages. Unfortunately, this doesn't happen automatically. Accident victims are expected to make their case through the claims process, which can be a time-consuming and labor-intensive ordeal.
By working with a skilled Pomona personal injury attorney during the claims process, victims can get help filing their claim and seeking financial justice. We will help you to secure the maximum possible financial compensation allowable under state and federal law.
Chapter 7 Bankruptcy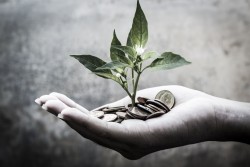 Sometimes filing for bankruptcy is a family's best – if not only – option for dealing with unsustainable insolvency. If you're considering filing for debt relief, you're in good company: millions of Americans file for Chapter 7 bankruptcy every year and get a fresh lease on their financial lives, including relief from unsecured debt like credit card bills, medical expenses, and past-due utility payments.
Filing for bankruptcy will put a temporary halt to any foreclosure or repossession proceedings that may be underway and also prevent creditors or collections agencies from contacting you except through the bankruptcy court. What's more, there are often ways that families who are filing for Chapter 7 bankruptcy can legally avoid losing their homes or their personal vehicles.
Workers' Compensation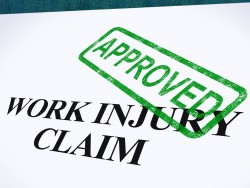 If you have been recently injured at work in the State of California, you can file a workers' compensation claim to compensate you for medical bills and the cost of lost income. California employers are required to carry workers' comp insurance, but that doesn't mean that the process of filing a claim is guaranteed to go smoothly. This is especially true when hospitalization or surgery is involved, or when a worker is unable to return to work for a long period of time. Under such circumstances, employers and claims examiners may look for reasons to deny legitimate claims or defraud victims of their due benefits. It's highly recommended that seriously injured workers partner with a seasoned workers' compensation attorney when filing a claim.
If you're unsure if you need to hire a lawyer, or would like to discuss your case, call Hernandez and Schapiro, Inc. – Attorneys At Law. We can advise you about your rights after a workplace accident and help you make sure you're doing everything possible to maximize your benefits.
Speak directly with a dedicated Pomona personal injury attorney, bankruptcy lawyer, and workers' compensation attorney. Call (909) 629-1314.